Our long-awaited baby has arrived! Jewelry Making kits for our upcoming very first virtual Sip and Create Jewelry Class are here! For this first class, we will be making earrings together over Zoom. 
We are so excited to be bringing Notable Jewels to you in this unique way. We're always looking for more ways to interact with our customers and what better way than to invite you to take a look at the process for yourself.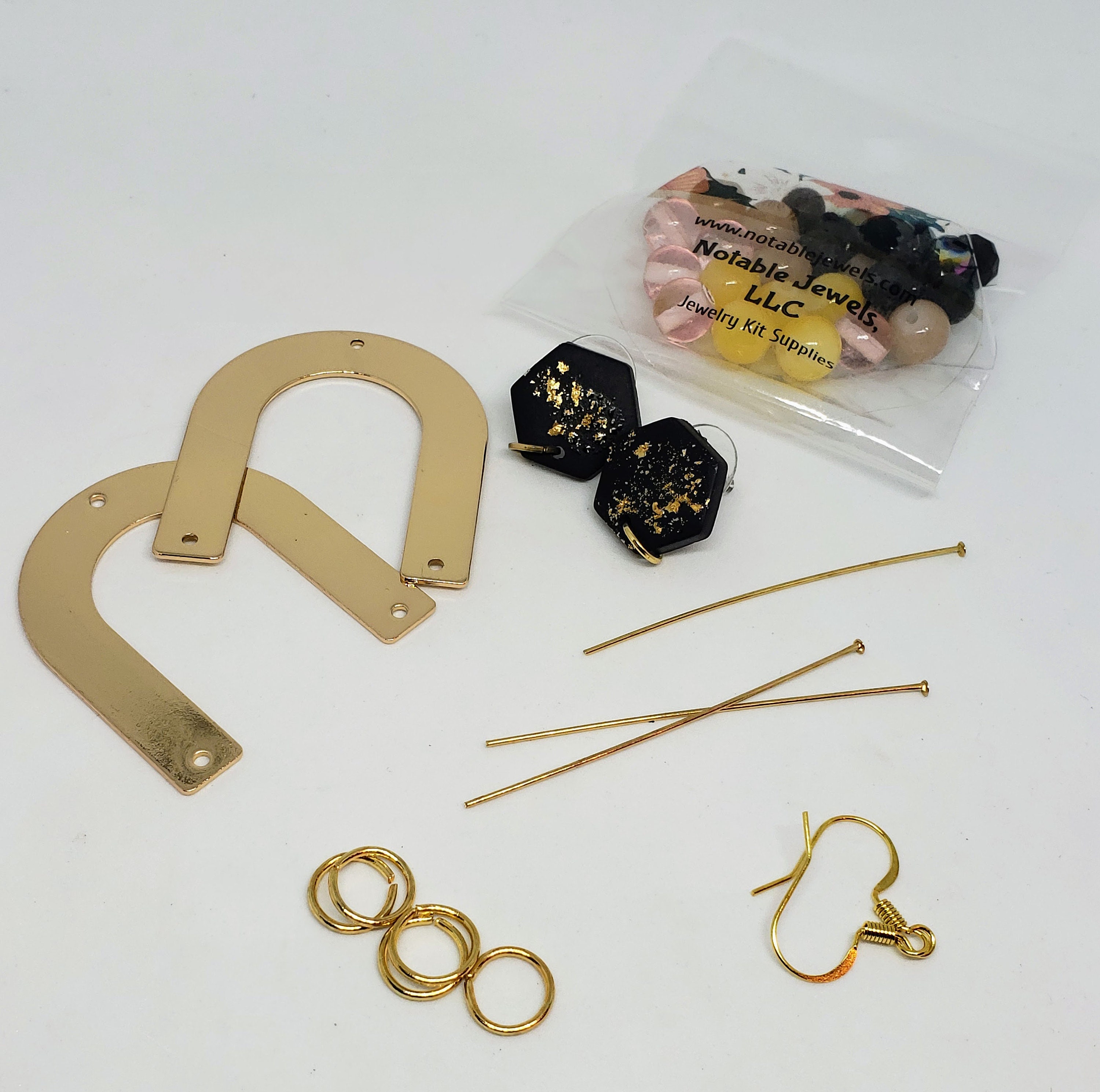 This class is perfect for the beginner, as you don't need any prior skills or experience. We will be supplying you with the tools, beads, and findings that you need to create two pairs of earrings. Who knows, maybe you'll want to keep one pair and gift the other... Who are we kidding, you'll love these so much you'll want to keep both pairs for yourself!
There is a limited amount of kits in stock so make sure that you grab yours now! If you can't make it to our Zoom party, have no fear we've got you covered. Each kit will also come with a graphic instruction card for you to follow along with at your own time and pace.